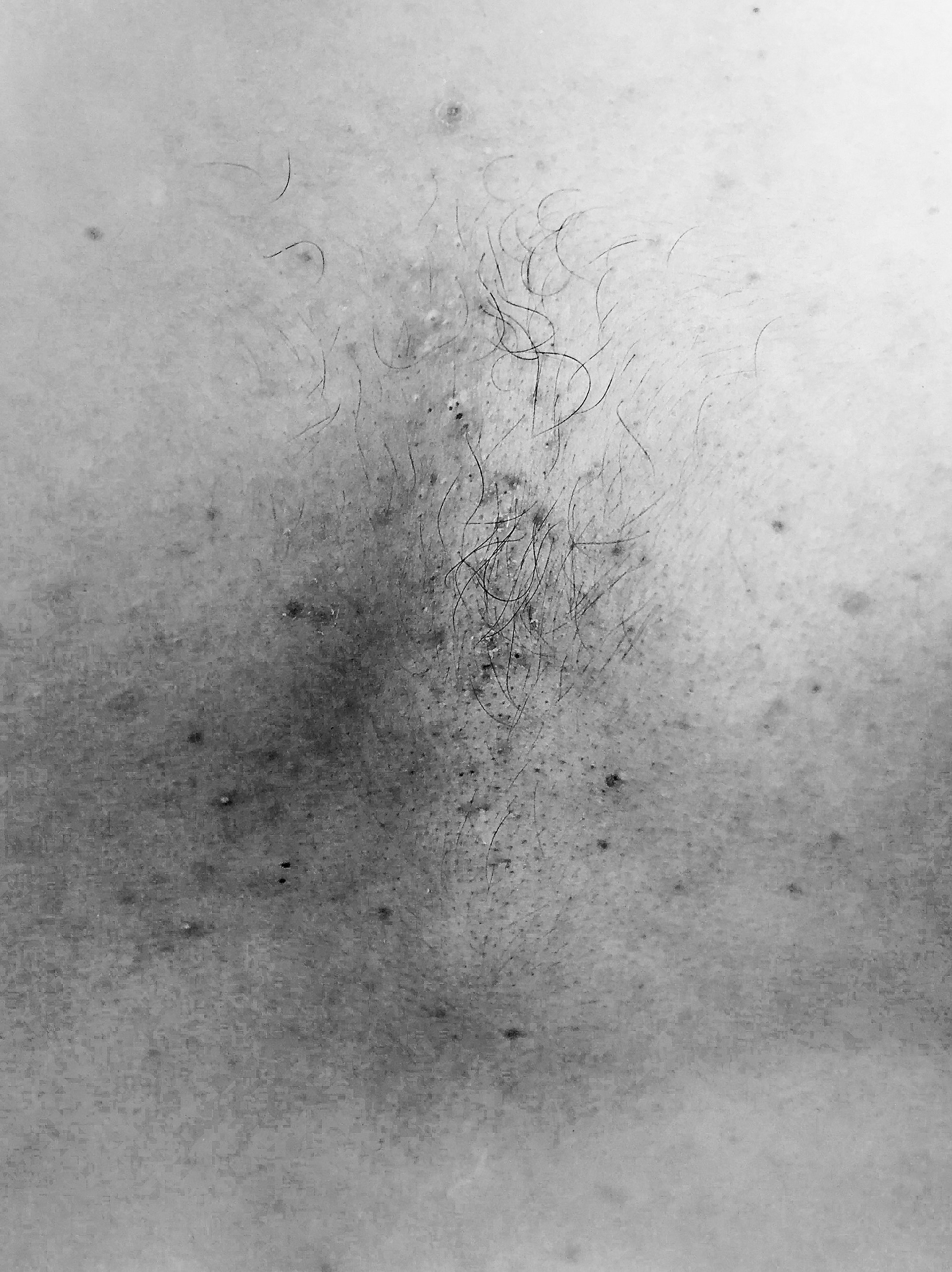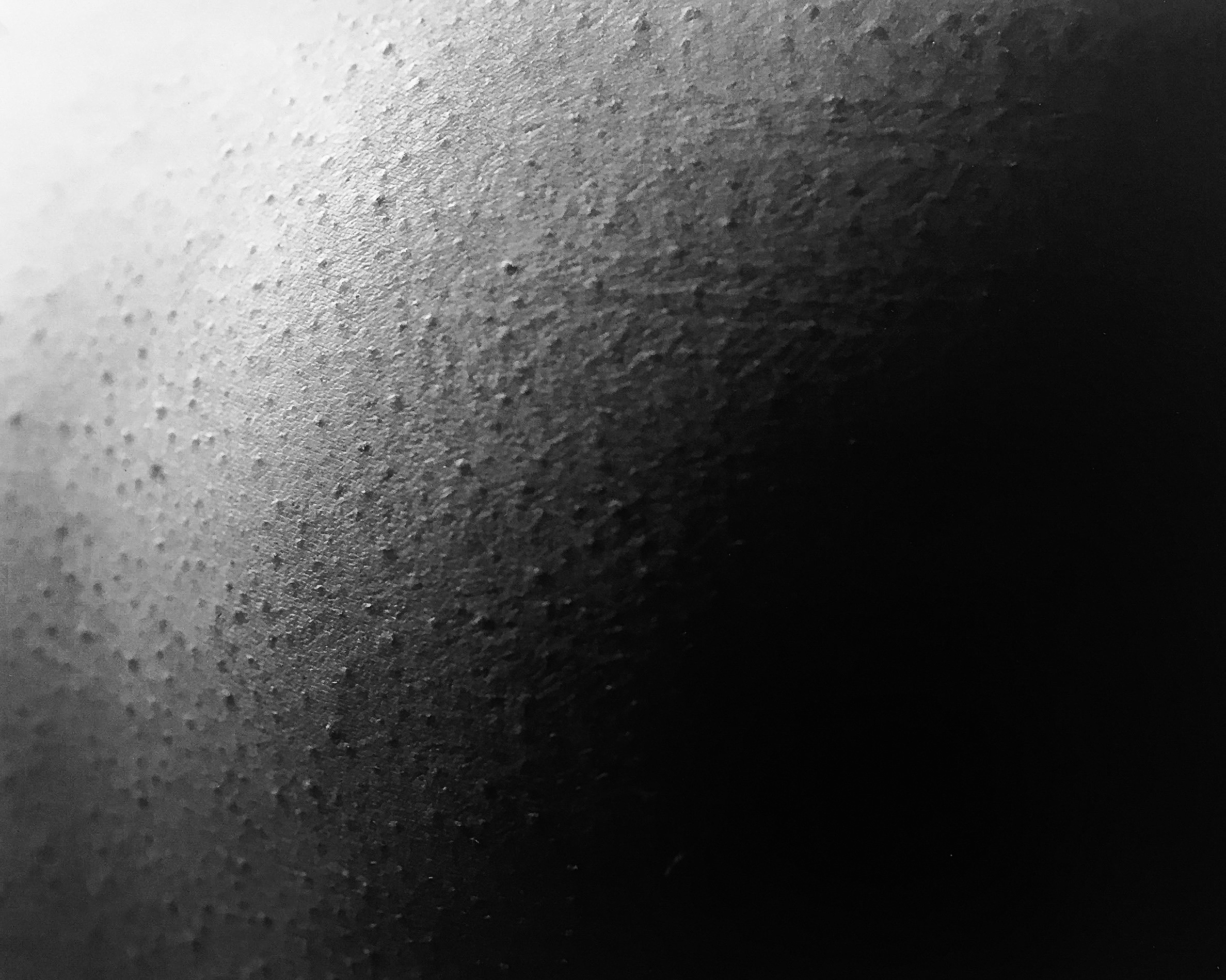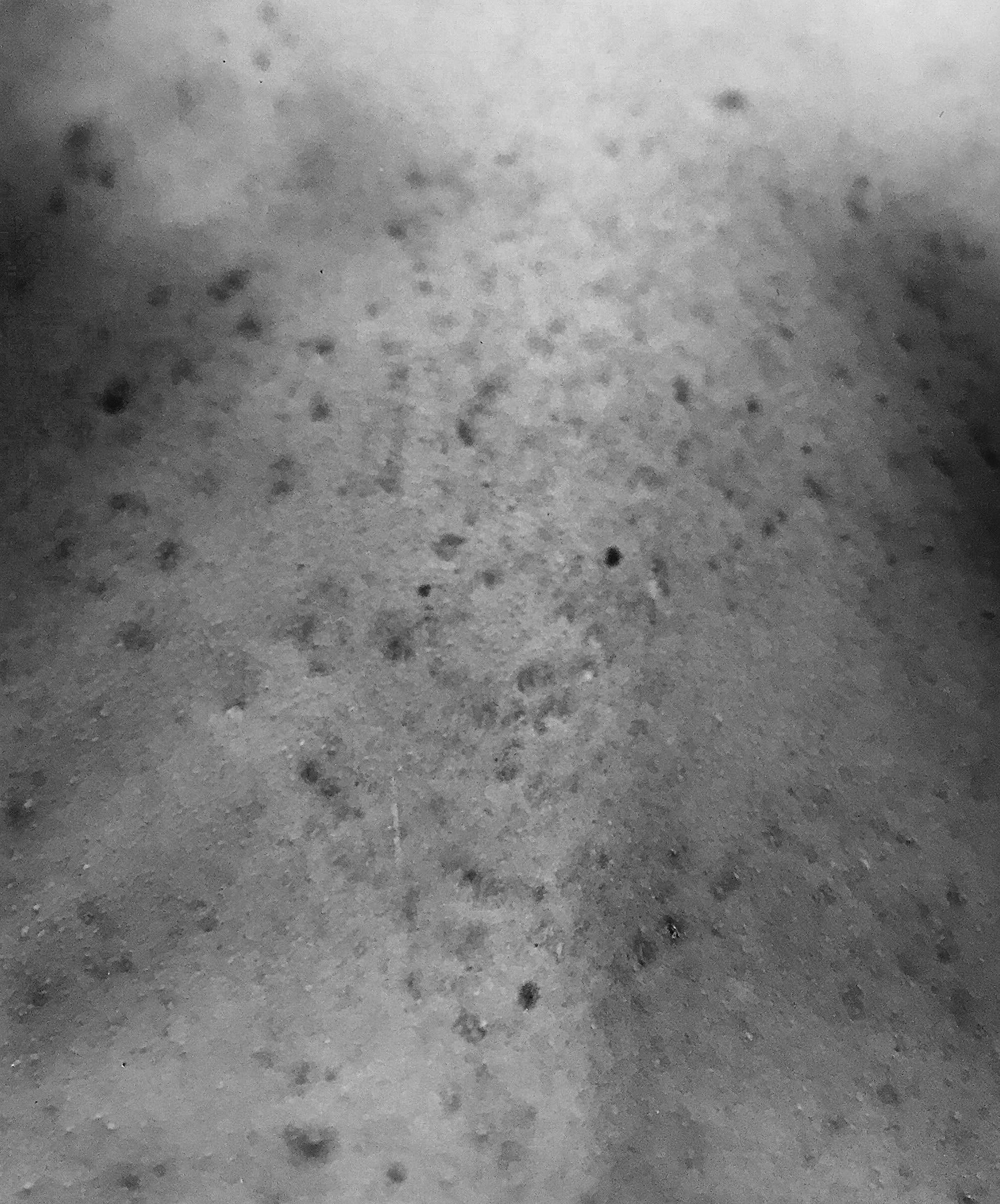 Skin Landscape No. 1 - No. 16
Skin Landscape Series.
4x5 Large Format Camera, 11"x14" Silver Gelatin Print.
December, 2014.
Annandale-on-Hudson, NY.
In an effort to explore visual manifestations of the body that rely on senses other than sight, I set out to explore the vast idiosyncrasies of the human body beyond what's visually available: bodily scents, tactility, sounds and texture. In doing so, I became engrossed in the topography of the body and used a 4x5 large format camera to intimately capture each part as its own corporeal landscape. By treating my impressions as 'specimen portraits' I focused on the characteristic components of skin with the utmost precision. Abstracted and disorienting, these photographs employ skin as the main subject, paring back our understanding of what constitutes the body to its elemental form.