Assignment:
Controlling an LED with a switch (two pieces of conductive material that can touch each other to complete a circuit) and Arduino. Switches can be made out of any conductives.
Process: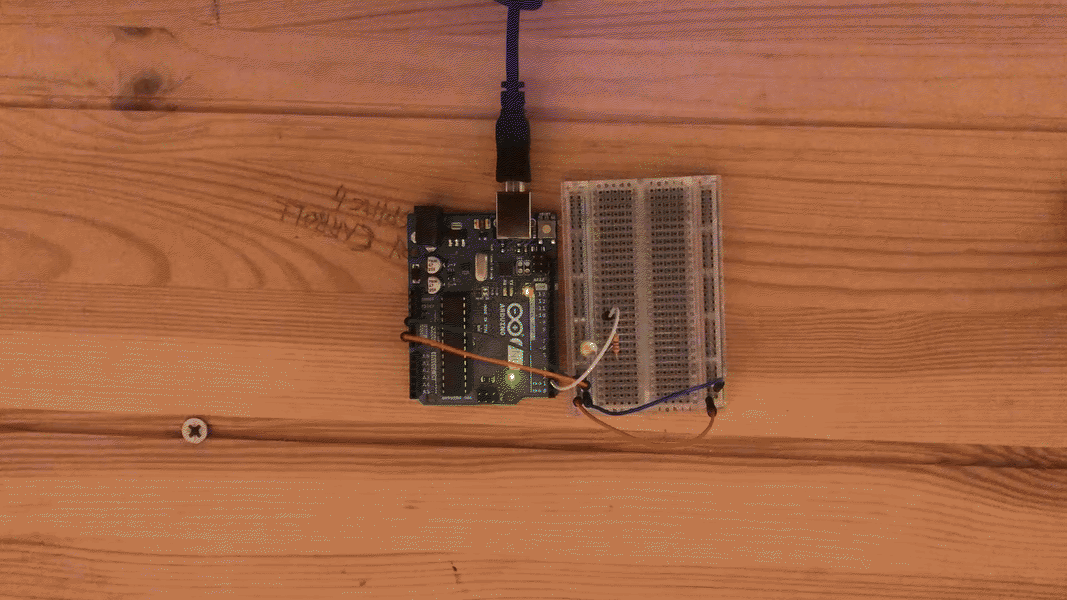 Made a connection with an Arduino Uno and the "Blink" code from the application reference page.
Re-wired the connection to blink LED by touching conductive materials. No code necessary.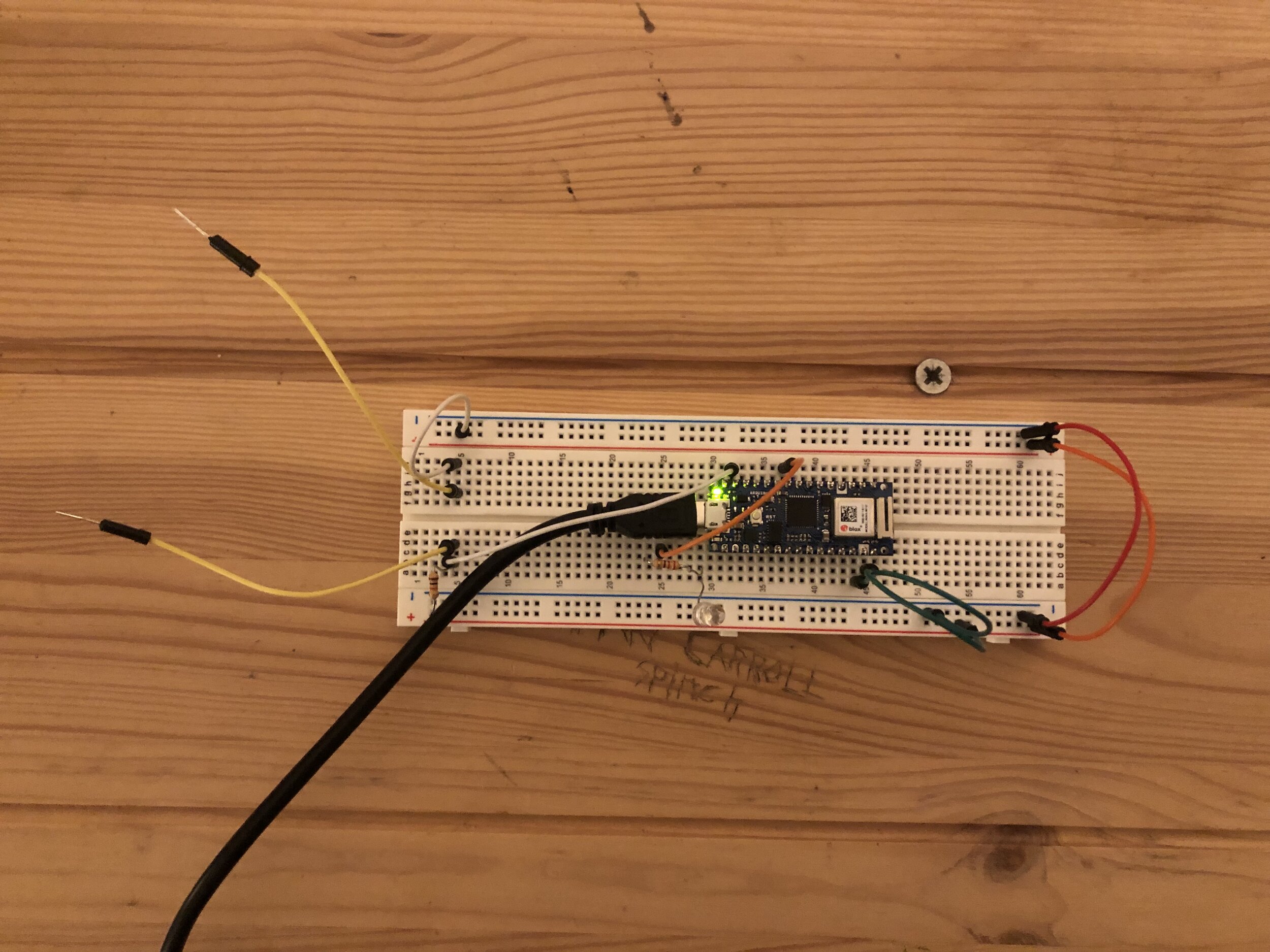 Re-wired the circuit to another breadboard ( same relative connections) with the Arduino Nano. No code necessary.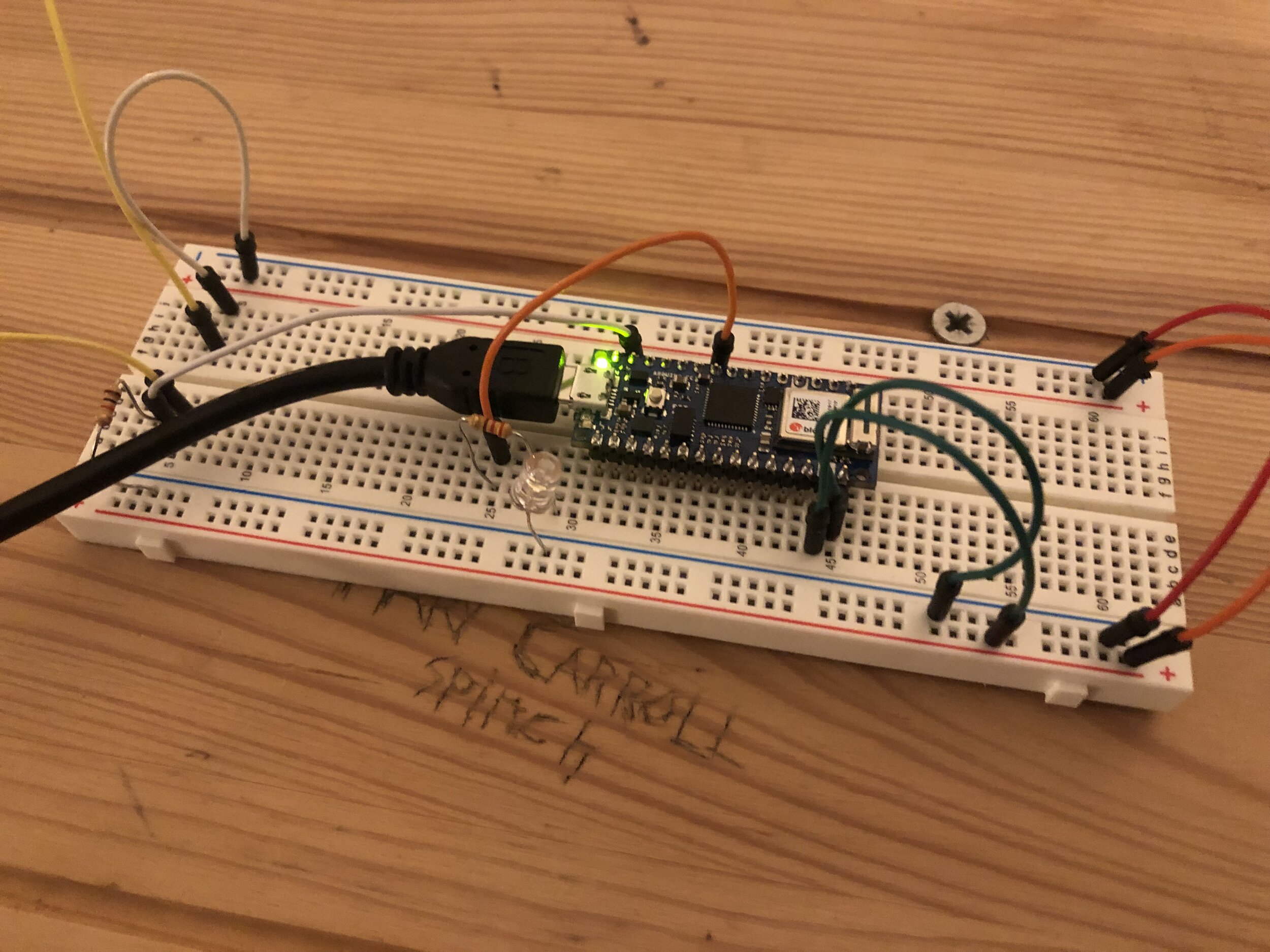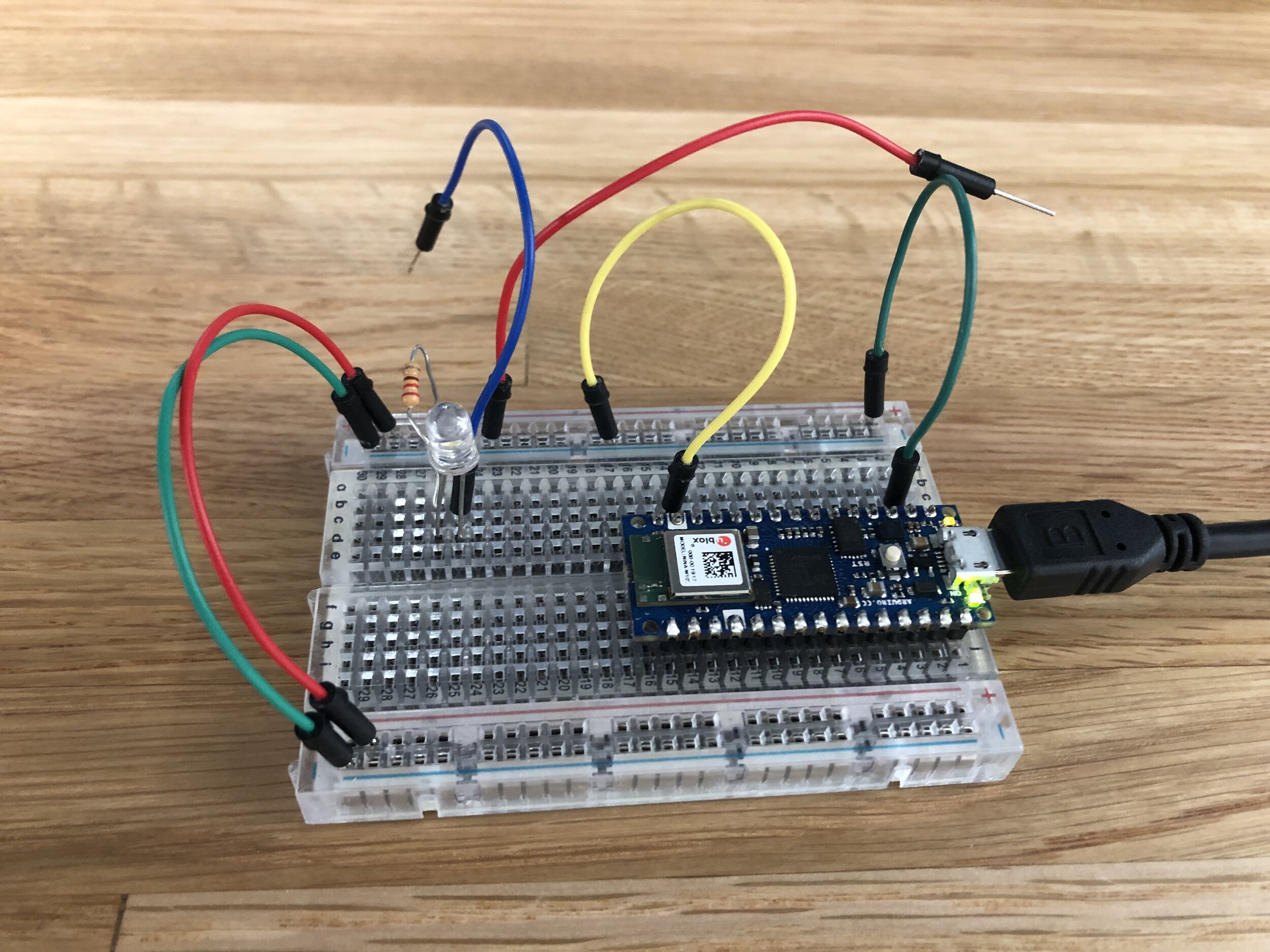 Broke my Arduino (oops), but it still works! (?)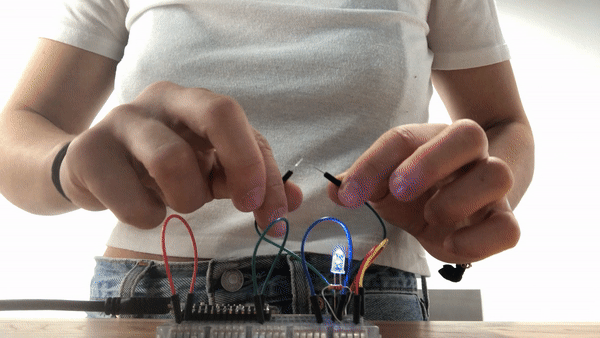 But now conductive wires work to turn OFF LED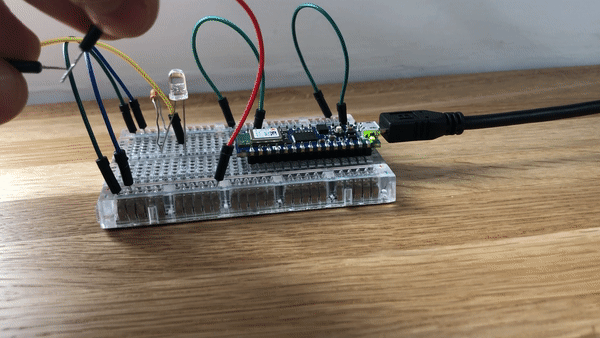 Rewired inverse and it works!
Reflections:
I found it very frustrating that my circuit seemed to work with the Arduino Uno, but not the Arduino Nano. As someone who's used to the Arduino Uno, I thought that the Nano pins were very hard to read, and especially hard to place (since there are no sockets, and it didn't seem to want to be snapped into place on the breadboard). I also had trouble with the Nano pins connecting to my breadboard—they would often move or become displaced—and couldn't distinguish which pins were GND and PWR.
I decided to use the Arduino simply as a power source and wire up the circuit to the breadboard in a way in which two wires could conduct electricity and could therefore be the "switch." Although this proved to be successful after snapping my Arduino into place (and breaking a piece off in the process, oops), I wasn't able to wire a conventional "button" to my breadboard.
Eventually I used a potato covered with conductive paint to be used as a switch to complete my circuit!